Demolition
Bronzino Engineering, P.C. provides demolition plans for multiple structures including but not limited to bridges, buildings, and other structures. We provide everything from complete demolition plans to Mean and Methods for minor structural removal work. Our team of construction engineering experts develops accurate and efficient demolition procedures so our clients can complete their projects in the safest and most cost-effective manner possible. From a simple review and Professional Engineer stamp of your design and concept, to a concept created entirely by us, we can provide you with all of your demolition plan needs.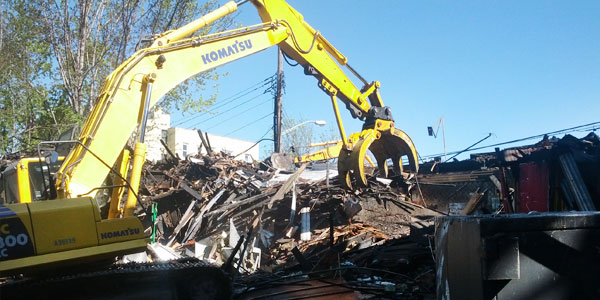 Support of Excavation for New College in Building in Queens.
Typical forms and components of Demolition Plan process which we specialize in at Bronzino Engineer, P.C are:
Typical forms of Structural Design which we specialize in at Bronzino Engineer, P.C are:
Site Safety Plans
Equipment Use Permits
Means and Methods Demolition
Structural Stability during Demolition
NYC Building Enforcement Safety Team (BEST) Approvals
New York City Transit Authority Approvals
Adjacent Structure Monitoring
As a New York City leader in specialty demolition engineering, Bronzino Engineering, P.C. works with you to develop safe demolition plans that comply with all OSHA, NYC BEST, NYCBC, environmental, and budgetary constraints.
Please contact us at 631.751.8299 to discuss any required Demolition Services for your project.
Based in Setauket, New York, Bronzino Engineering, P.C. has been instrumental in projects throughout the New York City area and Long Island.
NYPA Facility, Brooklyn
420 West St., Manhattan
USTA Flushing Meadows, Queens
Bronx School for Artists, Bronx
Winthrop Addition, Mineola

SEE FULL PROJECT LIST

Call 631.751.8299 for more info.
Since 2003, Bronzino Engineering, P.C. has been providing the following services to developers and contractors: